Published
: 2022-10-08
Last Updated
: 2022-10-08 07:46:31 UTC
by
Didier Stevens
(Version: 1)
0 comment(s)
Wireshark 4.0.0 was released. As announced here before, Windows 32-bit executables are no longer included in Wireshark releases starting with this release.
Many new features, changes and updates. First one you'll notice is the layout: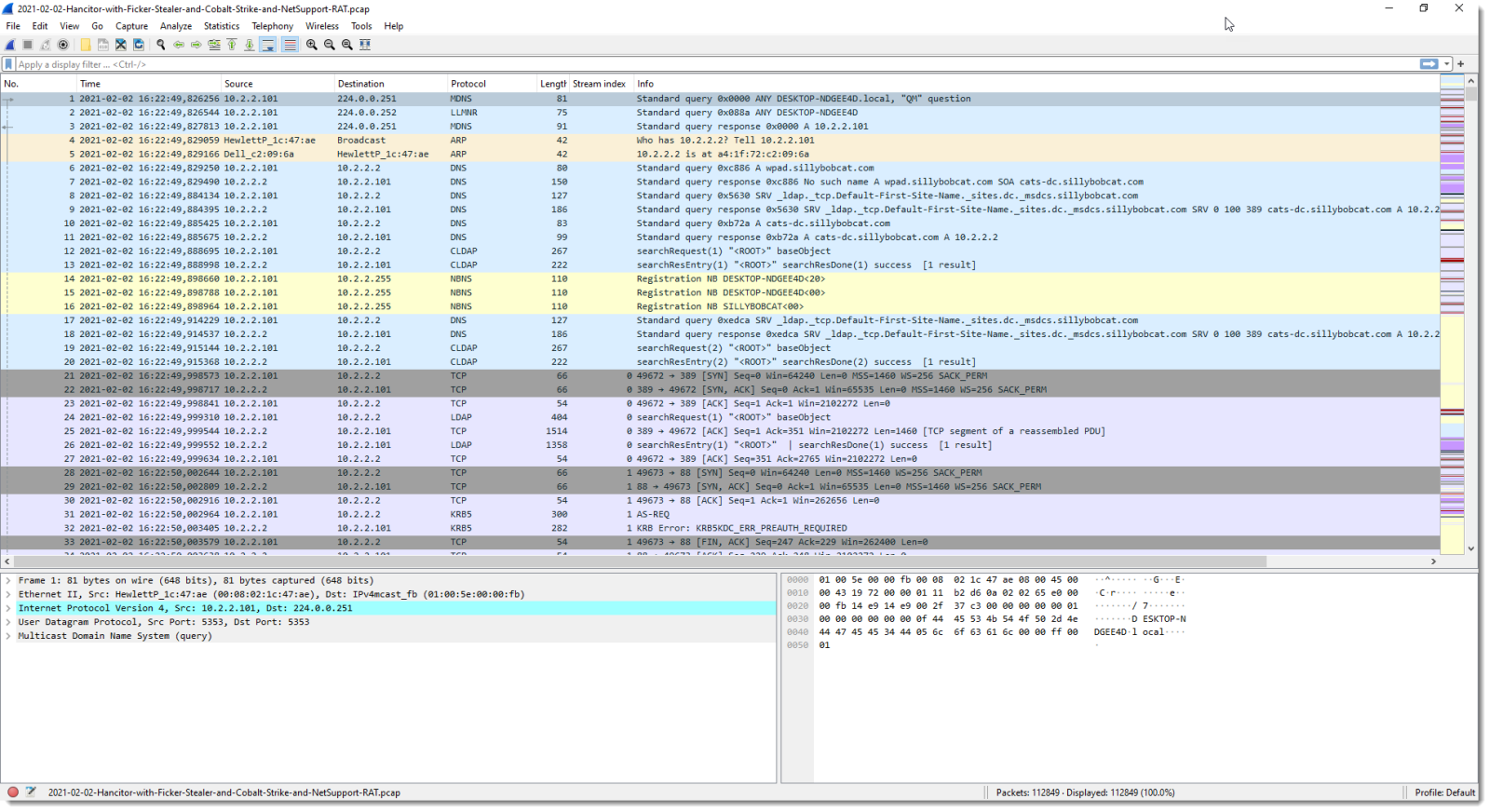 Didier Stevens
Senior handler
Microsoft MVP
blog.DidierStevens.com
0 comment(s)
Published
: 2022-10-08
Last Updated
: 2022-10-08 07:29:36 UTC
by
Didier Stevens
(Version: 1)
0 comment(s)
This new release of Sysmon brings another blocking feature: FileBlockShredding. This prevents wiping tools like sdelete to shred files.
Didier Stevens
Senior handler
Microsoft MVP
blog.DidierStevens.com
0 comment(s)
×
Diary Archives